If you're trapped in the relentless grip of mom guilt, you'll be all too familiar with just how bad a messy playroom can make you feel. Toys end up scattered around the house, discarded Duplo causes near daily injuries and it's probably best not to even mention marker caps and broken crayons scattered about.
On top of this, we seem to be raising children that don't want to lift a finger and end up having regular power struggles to get them to do the tiniest of tasks. We're then surprised when they reach adulthood and don't have a clue about anything!
Our latest podcast episode with Evelyn Cucchiara, aka The Toy Tamer, shows us that an organized playroom is within the realm of possibility. She talks us through the magic of her unique S.A.N.E method and how it can empower our children and make them willingly clean up, all while learning the executive functioning skills that will guide them through life. 
In this episode, we learn:
what executive functioning skills are and why kids need them
organization tips to start your playroom
Evelyn's S.A.N.E method of organizing
how to implement the S.A.N.E method with your kids
how we can teach kids to take care of their things
How Evelyn works with people to transform their playrooms
What are executive functioning skills and why do kids need them?
It covers a broad range of different things, but essentially they are the skills that you need to learn so that you can run your own life and organize things both physically and
mentally. It can go from being able to greet people to being able to apply for a job.
They give children the skills they need to exist in the world as they grow up.
What are some tips to start your playroom?
When a baby is first born, it always seems as if family and friends are all in competition for who can give the biggest gift. Grandparents in particular want to shower babies with all kinds of toys to show their love.
As a mom, what you can do is try and say that you don't need that much right now. If you set up a specific space to hold the toys like a particular storage unit, it helps everybody to learn that there is a limit to how many toys can actually fit in the space you've allotted. If you don't allot a space, then it will just keep growing.
What is the best storage container for babies that are newborn to six months?
The two by two storage unit is a great solution. It's square with four cubbies and you can easily get them at IKEA. The Ikea Kallax series is perfect.
Put it somewhere in your living room and then get the bins to go in that. Avoid clear bins as the different colors just add to the chaos. Basic, plain white bins are perfect. Toys provide enough color for everything. You also don't need to get a storage unit that has cute animals, as they'll outgrow that very quickly and you'll just have to replace it again.
When you're setting up a playroom, it's also a good idea to have different zones, just like schools would. Having sections like an art zone, a game zone, a truck zone, a doll zone, a dress up zone etc. can really help to organize the room and make it easier for kids to find what they want.
What is the S.A.N.E method for organizing your playroom?
It comes down to four main steps:
S = SORT – this is where you go through everything and ditch anything that is broken, outgrown, unused or doesn't make you smile, even if it was a gift.
A = ARRANGE – this means not only storing like with like, but also having the right storage supplies to do the job. That means prioritizing function over form, so those cute blackboard labels that don't actually work might not cut it.
N = NAME – everything needs a name, which means everything needs a label. Without labels, you're the only one that knows where the toys belong – which is great if you want to be the only one putting things away. Pictures are key too.
E = EMPOWER – every child wants to run every part of their world, but we let them be in charge of almost nothing. This system empowers children to take charge of their playroom, enabling them to clean up on their own, and teaches them executive functioning skills at the same time.
What are some tips on how we can teach kids to take care of their things?
Usually with things like art supplies it's because they have too many. If you had 50 billion of something, you wouldn't care about the two or three. If you're two to three years old, you'll break it if you want to. But if you only have a certain number there in the first place, you're less likely to want to break it.
Putting an adult size table in the playroom is also a great idea because then adults can sit with the kids, or grandparents can sit with the kids and the two year old will not be as tempted to ruin things because there will be other toys around. If you're somewhere else like in the kitchen, for example, the two year old is more likely to want to cimb everything and try to be involved and then things end up getting destroyed.
Notable Quotes
01:21 -"They need to be learning these skills when they're young, but we're not teaching them."
07:58 – "If they feel it is their idea to do something, they will do it. If they feel it is their mom's idea to do it, they will not do it."
13:10 – "You want a system that empowers the kids. Every child wants to run every part of their own lives, and we let them run nothing."
15:36 – "It's teaching them that there are limits to how much stuff they can have, which is pretty much what nobody knows anymore."
19:13 – "Once it's set up, they just take to it. It's astounding."
31:15 – "We want children to live in an organized area that they can take care of by themselves and run their lives as they grow up."
More about Evelyn: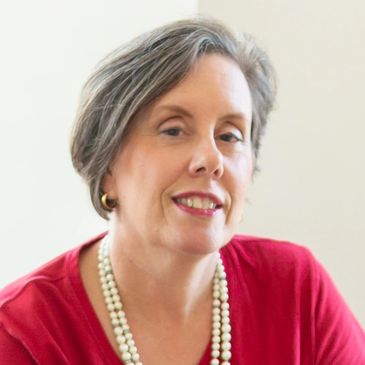 Organizing has always been a passion of Evelyn's and her years of experience in owning a family day care and a children's art studio, combined with her degrees in education and psychology, resulted in The Toy Tamer.
The Toy Tamer specializes in creating playrooms that kids love to play in, and love to clean up. The magic is in their unique S.A.N.E. Method which empowers kids – automatically teaching them executive functioning skills which makes them actually want to put their toys away.
Evelyn puts the right structure and system into a playroom so the kids can keep it neat and clean. Her husband Joe is the other half of The Toy Taming team and his experience in building and contracting makes him perfect for the job. As parents of 3 boys, they've certainly seen it all!
Get The App Moms are Calling "A Must For Pregnancy!"
Click here to start your FREE 7-day trial today!