This post was written by Juna Advisor & Registered Dietician and Nutritionist – Lauren Manaker, RDN.
---
If you are in the final stretch of your pregnancy, you may be in full-on nesting mode. Not only does expecting mean that you have to prepare for welcoming a new baby, but you also have to prepare for taking care of yourself. From having the right nursing gear to lining up the best support, being a new mom takes a lot of planning. One simple thing you can do for yourself before baby arrives is preparing meals that you can freeze and enjoy postpartum.
No doubt that having a new baby means lots of snuggles and cute new clothes. But it also means exhaustion and trying to "do it all" while holding a baby. Having nourishing meals pre-made that only take some re-heating can be a lifesaver during those first few weeks of motherhood.
Nutrition is crucial during the fourth trimester. If you are breastfeeding, your baby is depending on your intake to supply it with essential nutrients that it gets through your breastmilk. Nutrition gives you the energy you need for healing and general wellness. While it may sound appealing, living off of cookies and other snacks during your postpartum journey is not the best thing that you can do for yourself and for your new baby.
To help your future self out, prepare these dishes during your last weeks of pregnancy and freeze them to enjoy when you are adjusting to your new normal. All of these recipes are created by registered dietitians and are delicious.
Bon Appetit!
1. Egg Casserole with Salmon, Basil, and Tomato
Eggs are a nutrition powerhouse when it comes to postpartum nutrition. If you are breastfeeding, your body requires an important nutrient called choline in higher amounts than any other time in your life. Eggs provide around 150 mg of choline per egg, but the idea of scrambling with one hand may be unappealing. Whip up this casserole and enjoy a nutrition boost with no effort.
Recipe: Egg Casserole with Salmon, Basil, and Tomato
2. Baked Butternut Squash French Toast
Getting your veggies in is critical to ensure that your body is being supplied with important vitamins and minerals for healing. This baked French toast contains a sneaky ingredient that is chock-full of important vitamins that both you and your baby needs during this stage.
Recipe: Baked Butternut Squash French Toast
3. Hungarian-Stuffed Cabbage Rolls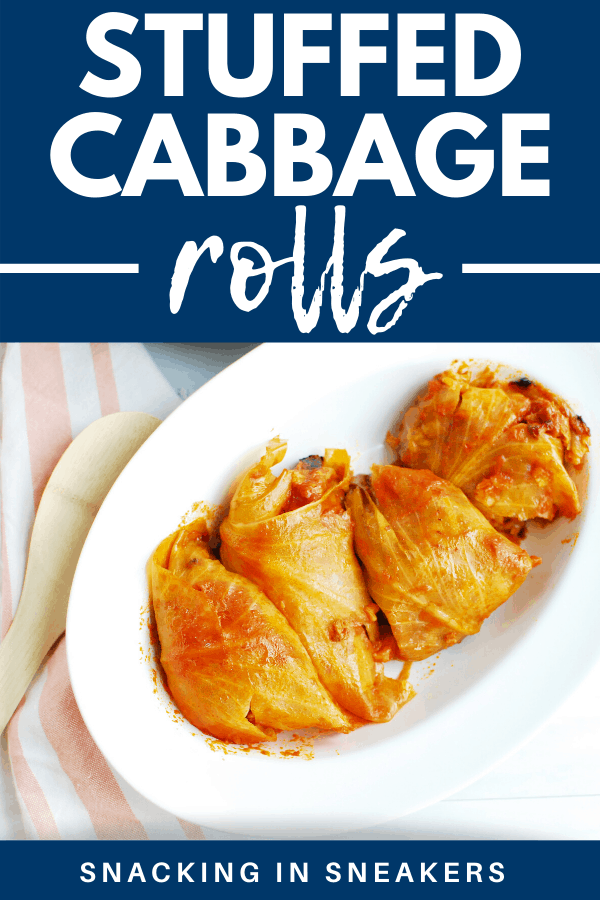 Cabbage rolls can be a nostalgic dish for some women, and having these in your freezer will be a welcomed addition during those exhausting first days. These freeze very well and are always a pleaser.
Recipe: Hungarian-Stuffed Cabbage Rolls
4. Vegetarian Southwest Quinoa Casserole
Casseroles and new mom go hand-in-hand, and this dish certainly fits the bill. Nourishing quinoa and yummy vegetables makes this dish a winner for any new mom. Keep this casserole frozen. Once you are ready to enjoy it, simply defrost, bake, and enjoy!
Recipe: Vegetarian Southwest Quinoa Casserole
5. Freezable Breakfast Sandwich
You can send your partner to the closest fast food spot for a quick breakfast, or you can pre-make these breakfast sandwiches, freeze them, and heat them up when hunger strikes. These are much more nutritious, and you don't even need to leave the house for them. Win-win in our book.
Recipe: Freezable Breakfast Sandwich
6. Veggie Pasta Bake
Pasta dinners is one of those dishes that appeals to the masses. The addition of vegetables makes this dinner nutritious and full of fiber that your whole family will love. Although cooking pasta is simple, having it pre-cooked is even more simple.
Recipe: Veggie Pasta Bake
7. Blender Oat Flour Pancakes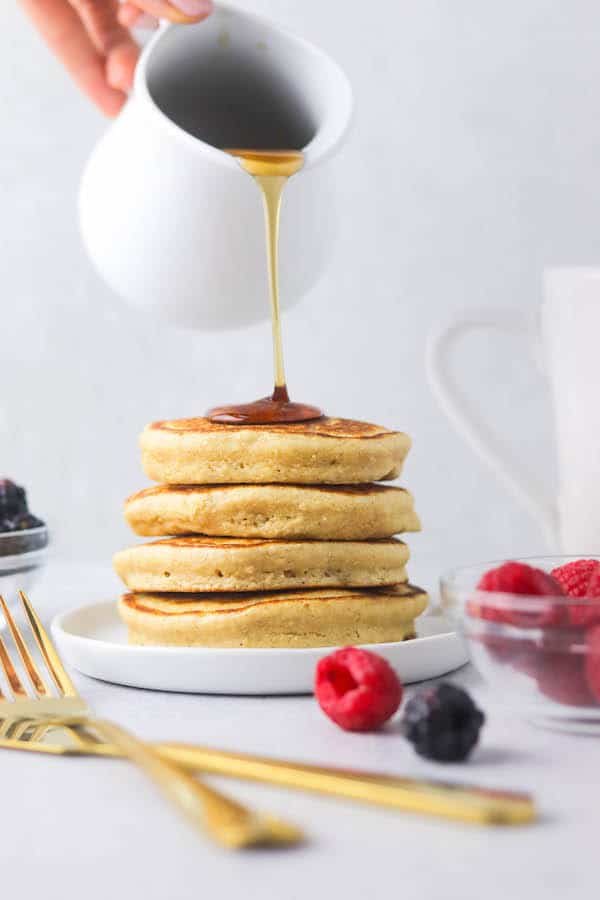 Breastfeeding women tend to eat a lot of oats, and for good reason. Oats are rich in many important nutrients, contain natural fiber, and may help support breast milk supply. While oatmeal tends to be a go-to staple, it can get a little boring. Enjoy these blender oat flour pancakes before baby arrives and make an extra batch to freeze for sleepy postpartum mornings.
Recipe: Blender Oat Flour Pancakes
8. Shredded Mojo Pork
Protein needs increase during the postpartum weeks to support mom's healing after delivery. Why not pre-make a batch of shredded mojo pork and freeze it in individual portions? This is great to serve as a sandwich, in tacos, or on top of a salad.
Recipe: Shredded Mojo Pork
9. Make Ahead Breakfast Burritos
These make ahead breakfast burritos are easy to make in big batches – follow the freeze and reheat instructions to save most of them for later!
Recipe: Make Ahead Breakfast Burritos